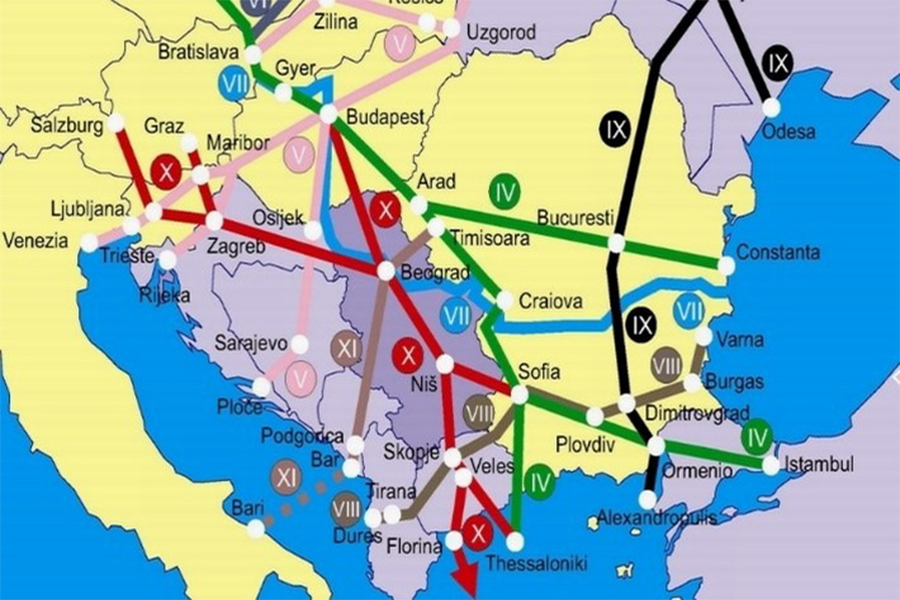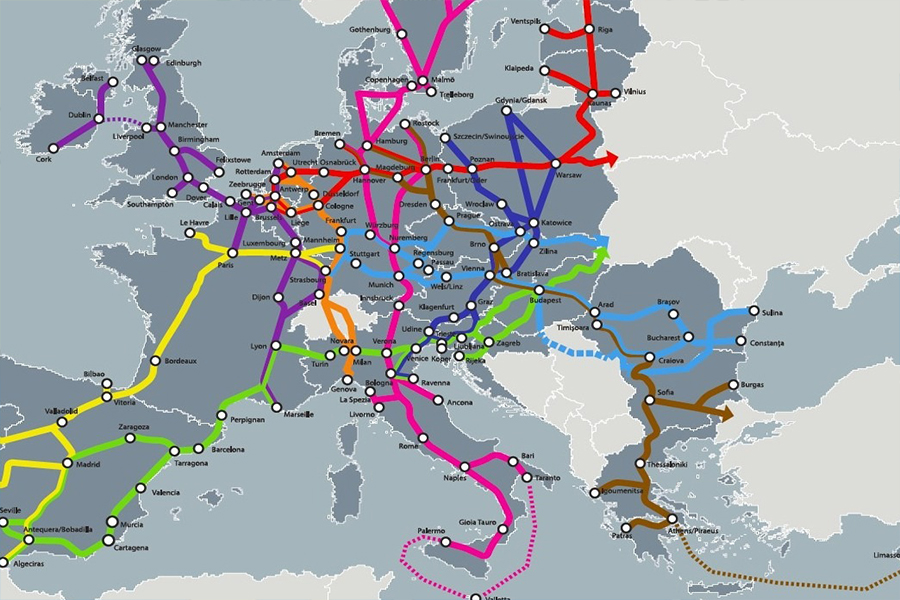 European Corridor Map
In the Sector for Strategy, Designing and Development, activities of technical preparation, strategic planning, studies, research, development, designing, planning documentation, traffic safety, environment protection, preparation and record keeping, are being performed in accordance with the defined scope of activities for relevant Sectors in the Public Enterprise "Roads of Serbia", in addition to administrative-technical activities related to operation of this Sector. Moreover, it participates and provides support for realization of projects financed by the funds of international financial institutions, European funds and international agreements.
 Sector for Strategy, Designing and Development includes the following departments:
Department for Technical Preparation
Department for Strategic Planning, Studies and Development
Department for Designing and Planning Documentation
Department for Traffic Safety
Department for Environment Protection
Department for Energy Management
Sector for Strategy, Designing and Development performs activities relating realization of design process, taking into account aspects of road traffic safety and environmental protection, energy management and it represents the key steps towards optimization of construction, exploitation and maintenance of rural roads as a basis for overall socio-economic development. Timely preparation of planning and technical documentation together with supporting studies represents a main condition for reaching the most important decision on where and when to build.
The following has been successfully performed: General and Preliminary Design, Building permit design for construction, upgrading, repair and rehabilitation of I and II Category state roads, necessary Prefeasibility Studies, Feasibility Studies, projects on road improvement and  management, traffic studies, traffic regulation projects, necessary planning documentation,  environmental impact assessment studies, research and development projects, cross-border cooperation projects IPA Interreg –IPA CBC Hungary-Serbia and  IPA Interreg –IPA CBC Romania-Serbia, as well as various other projects financed by the EU and realized by MCTI to which PERS makes its contribution at full capacity.
The Sector also participates in a realization of international agreements with China, Azerbaijan and Turkey in the segment of coordination and preparation of planning and technical documentation for construction of motorways and expressways.
The focus of our activities is preparation of planning and technical documentation for completion of future TEN network which includes completion of entire Belgrade Bypass to Pančevo, as well as the section Surčin – New Belgrade, thus creating a unique transport system with Inner and Outer ring roads that form a part of transport system of the City of Belgrade.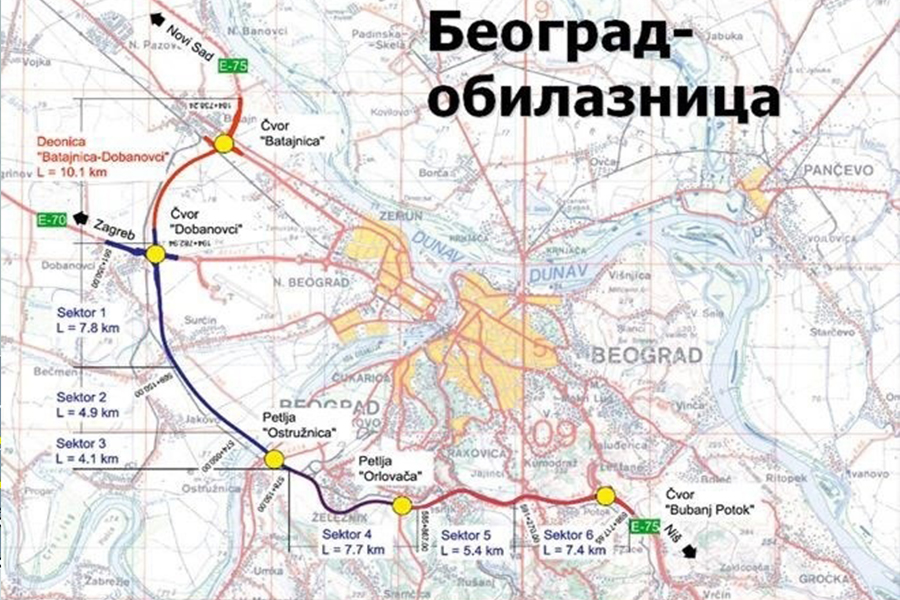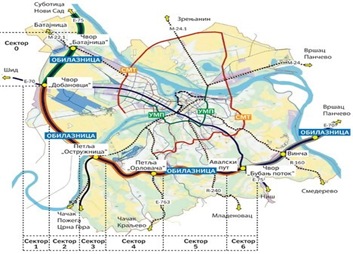 The Sector also pays special attention to sustained regional development, which is confirmed by the selection and realization of projects out of the network of future TEN network, but recognized by the Serbian Government as very important for sustained regional development, such as road routes:  Iverak – Lajkovac, Kuzmin – Sremska Rača, Belgrade – Obrenovac, Batočina – Kragujevac – Mrčajevci, Ruma – Šabac – Loznica, Bački Breg – Sombor – Kula – Kikinda – Nakovo, Požarevac – Veliko Gradište – Golubac – Donji Milanovac – Brza Palanka – Kladovo – Negotin, bridge over the Danube River at Bačka Palanka, and bridge over the river Velika Morava at Ćuprija. The fact that we are on the right track is supported by data on increase in total traffic volume in the previous period as of 2012 when 34,483,033 vehicles passed through the tolling system to 62,456,619 vehicles in 2021.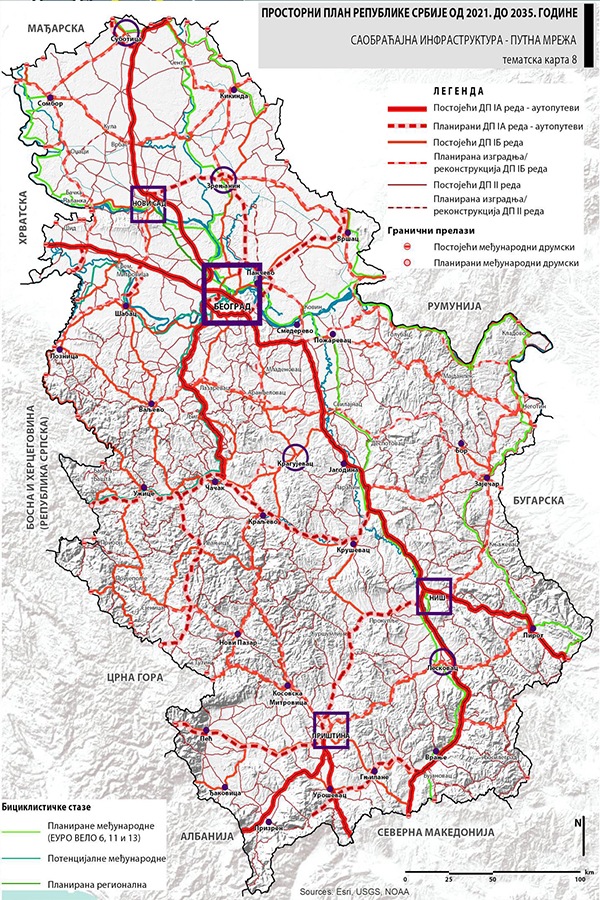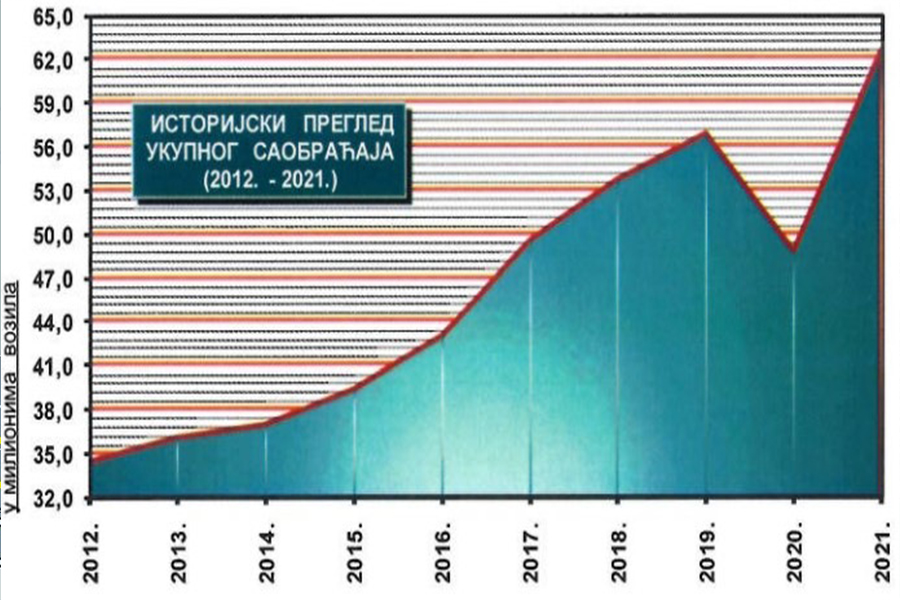 Phone: 011/3040 742
Fax: 011/3040 692
E mail: This email address is being protected from spambots. You need JavaScript enabled to view it.
*Material for the Sector for Strategy, Designing and Development elaborated by:
 Chief Engineer for Strategic Planning
 Ivana M. Kostić, M.C.E.